Waste management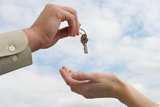 An organization is a living organism. It is necessary to invest into the employees' knowledge, show them the method of a cause-consequence responsible way of thinking and strengthen the developmental and conceptual side in every individual. Knowledge is an advantage over rival organizations.
With investments into the employees' knowledge:

- projects will be prepared more effectively,
- the drawing of grants will be more successful,
- the work productivity will increase,
- work processes will run smoothly and synergically,
- the employees will implement the strategy and objectives of the company more easily.
The expert group within the company and external experts can organize a creative education, seminar or workshop for your employers and management.
Education topics:

- How to increase the efficiency of the drawing of grants in the organization
- Acquisition of subsidies from different financial mechanisms
- How to acquire more favorable financing in more currencies in the organization
- How to engage a new project in the organization properly
- Basics about project management and work processes