References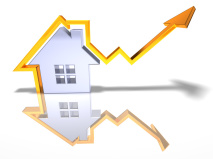 Preparation of projects and realization of projects in cooperation with Quality and efficiency in numbers
Investment documentation:
MORE THAN 200 realized business plans
MORE THAN 60 realized Investment project identification documents (DIIP), Pre-investment schemes (PIZ), Investment programmes (IP), feasibility studies
Grants:
We have prepared investment projects for small and medium-sized enterprises (SMEs) and municipalities in the amount of more than 60 million EUR. We have acquired grants totaling in more than 20 million EUR.
The efficiency of the approved project is more than 75 %.
References:

Costumers

Project

Document

Komunalna infrastruktura in regionalni projekti

Municipality of Ptuj and Municipality of Majšperk, Municipality of Destrnik, Municipality of Sveti Jurij, Municipality of Trnovska vas, Municipality of Celje, Municipality of Majšperk, Municipalities in Slovenske gorice, Municipality of Destrnik, Municipality of Cerknica, Municipality of Dravograd, Gorenjske elektrarne, the Municipalities of Slovenj Gradec, Sevnica, Brežice, Krško, Kidri?evo, Ljutomer

Ptuj lake, Sports center, Sewage system, Regulation of municipal infrastructure, Equestrian sports center, Development of a cultural product, Broadband telecommunications network, Sewage system and waste water system plants, Waste water system plant, School playground, Renovation of the Trnovska vas village, Purchase of land and establishment of a cultural building, Discharge and cleaning of municipal waste waters, Bicycle track, Increase of capacity of the Krvavec waterworks system – selection of the optimal project financing variant, Strategy of the further development of tourism in Slovenj Gradec town with surroundings and financial outline for Terme Slovenj Gradec , Strategy of the further development of tourism in the Posavje region

DIIP, PIZ , IP and application for tender, Strategy

Business projects

IAK d.o.o., Imenšek d.o.o., Kolari? s.p. Vitli Krpan, Franc Pišek s.p., Pichler & Co d.o.o., Agis Zavore Ptuj d.d., Albin Promotion d.o.o., Dentas d.o.o. Tibor Gazi s.p., Anton Cigan s.p., Kolari? Janez s.p., Friderik Lešnik s.p., Strugarstvo Roži? Jože s.p., Tomani? Roman s.p., Trival Kompoziti d.o.o., Vu?kovi? Aleksander s.p., Zamuda Franc s.p., Zobec d.o.o., Eko les d.o.o., Milena Bezjak s.p., Tiskarna Kolenc, Vuk Anton s.p., Katalpa d.o.o., Telkom d.o.o., Hancmann d.o.o., TI MI ON d.o.o.,

KB3 d.o.o., Bizjan Orodjarstvo, Brusstar d.o.o., MKB Metallguss, EMG d.o.o., API d.o.o., CL Verktig AB, Branimir Kuri s.p., Šumer d.o.o., Agis Plastificirnica d.o.o., Bial d.o.o., TVP d.o.o., Karoserije d.o.o., Zemljari? Konrad s.p., Ivan Kidri? s.p., Bosio d.o.o., Celesta d.o.o., ?isto mesto d.o.o., Euronautic d.o.o., MOOG d.o.o.

Investment project for technological equipment, business premises, education, financing … TIA, JAPTI, SRRP, RIP-08, P1, P2, P3, P4, P5, agricultural fund measurement, RIP-09, SMER,...

Investment programmes, management consulting finances, business plan, acquisition of more favorable financial resources, applications for tenders for technological equipment, production halls, favorable loans, applications for research and development projects, applications for education projects …

Current projects in implementation

Municipality of Hajdina, Bistra, Park Kozjansko, Municipality of Sv. Trojica , Municipality of Moravske Toplice, Municipality of Murska Sobota, RRA Mura, Municipality of Gornja Radgona, Municipality of Lenart, Municipality of Ormož, Health Care Centre Ormož, Municipality of Tišina, Municipality of Radenci, Municipality of Kobilje, Slovenska Bistrica institution for culture, Municipality of Dobrovnik, RASG d.o.o., Municipality of Mureck, Municipality of Gosdorf, Municipality of Ratschendorf, Municipality of Eichfeld, Zala, Health Care Centre Varaždin …

St. Martin's paths, Pilgrim path, School for parents, Innovative Castles, Craft net, Trilog, MasterCom

Preparation of projects and realization of projects in cooperation with the countries of Austria, Croatia, Hungary