Investment documentation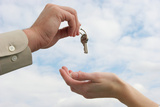 We prepare investment documentation for:

- applications for European and domestic tenders,
- the acquisition of funding (loans),
- the investor's decision for the investment method and selection of the optimal variant.
We prepare the investment documentation in accordance with the Regulation on Uniform Methodology for Preparation and Consideration of the Investment Documentation in the Field of Public Finances (Official Gazette 60/2006).
The investment documentation shows the eligibility of the project or investment. We perform an evaluation with the help of three methods: with an analysis of expenses and profits, an analysis of risk and an analysis of efficiency. Indicators which show us the path to the right decision are: the internal rate of profitability, the relative current net value, the current net value, the WACC-fund price, the fund profitability, the returning period of the investment and the economy as a whole. The general discount rate of 7 % is taken into account in calculations, except if agreed differently with the customer. In projects with an investment period longer than one year, we take the yearly inflation rate into consideration, which is determined by the Institute of Macroeconomic Analysis and Development (IMAD) for two years ahead.
Types of investment documentation we are preparing:

- Outline calculations and calculations
- The document of identification of the investment schedule
- Before-investment plan
- Investment programme
- The eligibility and feasibility studies are prepared in accordance with the European Commission Guide to cost-benefit analysis of investment projects.
- The cost-benefit analyses are prepared in accordance with the European Commission Working document Nr. 4.